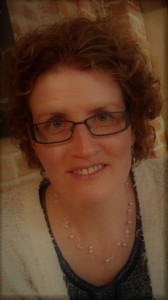 I started my working life in Business, Finance and Insurance. I have a Bachelor of Management Science Degree from Trinity College Dublin, a Diploma in Advanced Business Studies from the Dublin Institute of Technology and Financial Planning Certification from the UK Chartered Insurance Institute. I spent over 10 years working as an IT Business and Technical Consultant to the Insurance Industry. This was a busy, fast paced life, often involving lots of travel. Life slowed down somewhat and changed quite dramatically when I had my son. I stopped working to spend time with him, and a new life started to emerge. Basically I had more time and space in my life, and more awareness developed about what I was eating, how I was moving and resting and more importantly for me, what I was thinking and believing and how I was feeling.
I then developed a serious illness, which took me down many roads and research, to meet many different people with various messages and reflections. I saw many different therapists with various types of healing modalities to offer, from the most naturopathic practitioners using the most natural approaches to top surgeons using orthodox medicine, all of these I am so very grateful for. For me however this intense process, and everything that I have experienced since then, was to show me that ultimately the answer to our healing lies within us. We will meet the right people at the right time to support us along the way, but it is about knowing that we already have everything within us that we could ever need. For me my journey was about truly believing that. This journey took me very deep into my body and revealed so much more reality to me. It gave me a deep respect for life and for the intelligence of the human body, which is always speaking to us. It showed me how the beliefs we hold about ourselves have a profound effect on every cell in our body. My journey also revealed and continues to reveal so much of the beauty and joy that we truly are when we see through and beyond these veils of old belief patterns.
Alongside this journey I was studying Natural Medicine at the College of Naturopathic Medicine in London, where I got a Diploma in Naturopathy and then specialised in Acupuncture and Chinese Medicine and completed my Diploma in Acupuncture in Sep 2012 , with my final year spent treating patients in our college treatment clinic in London.
Currently  I also work in the NHS as a Substance Misuse Recovery Worker, spending  two days a week with clients struggling with Drug and Alcohol addictions and withdrawals. Many of these clients also face additional challenges of complex physical and mental health needs and homelessness.
 I am Member of the British Acupuncture Council and am bound by its codes of conduct and safe practice. I am also a registered NADA UK practitioner, (National Acupuncture Detoxification Association).